Sharing a few of my Lenten Journal entries with hope they may inspire you as you pursue joy. These also appear on Circle of Catholic Women.
March 6
This time of year, the morning light begins to change. Each day on my short commute to the gym, I drive past a cross-street with a long boulevard of trees leading into a neighborhood. I regularly pass this street, but one morning this week, as I waited for the red light to turn green, I looked to the right and noticed the tree lanterns glowing in early dawn. It was magical and inviting. I brought my husband there the next morning and took this photograph. When I look at the picture, I'm reminded of the joy of that early morning light warming the still-cold landscape that longs for spring.
Lenten Journal Prompt: What is one thing I can do each day to remind myself that the joy of the Lord is abundant within me?
#PursuingJoy #Reminders #PrayerJournal #JournalPrompt #Lent #LentenJournal
March 13
The other day, I noticed this beautiful cluster of dried flowers in my neighbor's yard. When I asked him if I could take a picture, he smiled and told me about how his wife had wanted to cut them down, but he thought they would add beauty and contrast to the winter landscape. … That conversation got me thinking… We all have pieces of our past we choose to either leave behind or bring into the next season of our life.
Lenten Journal Prompt: What is one thing from the past I choose to keep to add beauty to my current season's landscape? What is one thing I will let go?
#PursuingJoy #Seasons #LettingGo #IntentionalLiving #PrayerJournal #JournalPrompt #Lent #LentenJournal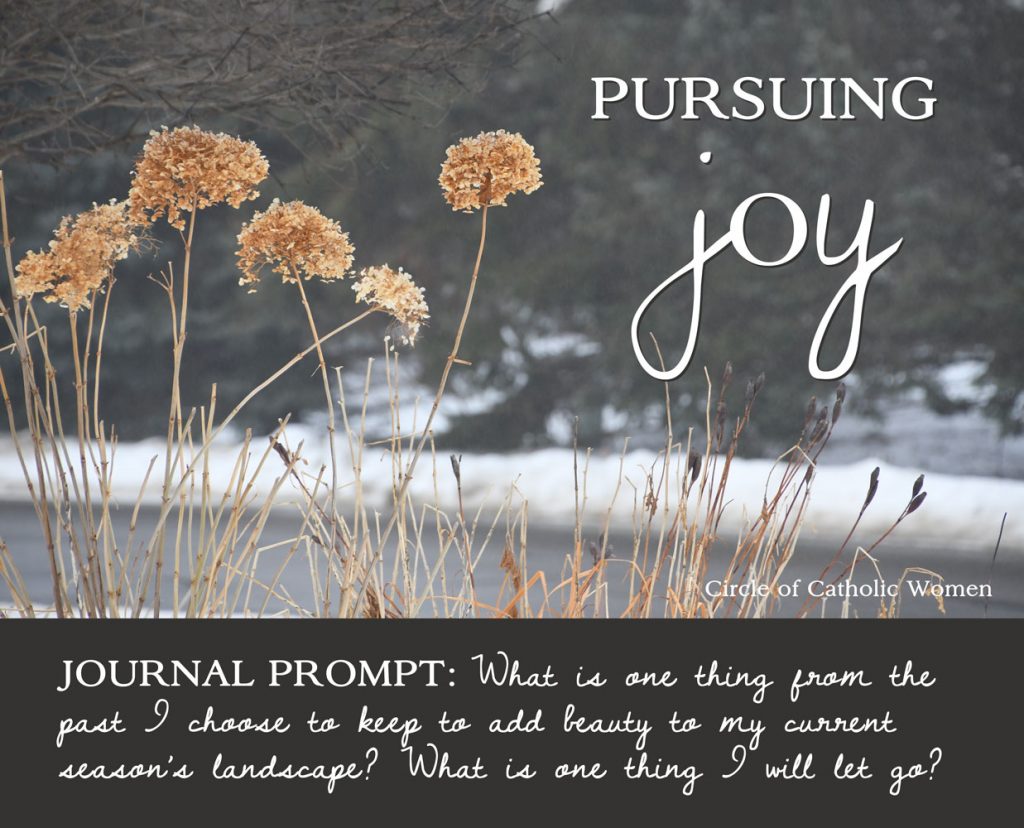 March 21
We often look to big calendar dates, new seasons, or specific milestones—January 1, first day of spring, a birthday or anniversary—to give ourselves a new beginning, a fresh start, renewed energy. What if we didn't have to wait for New Year's Day or turning a decade older? Each morning is a new day. In fact, each minute of the day is a new timeframe, a reset, a chance to begin again. … What if time wasn't a factor at all? What if gaining a new perspective, a clean slate, a bright future, a revised story… were as simple as opening our journal to a new, blank page?
Lenten Journal Prompt: What are some ways I can help myself live in the present moment with a fresh perspective, renewed energy, and the hope of a new beginning?
#PursuingJoy #NewBeginnings #Perspective #PrayerJournal #JournalPrompt #Lent #LentenJournal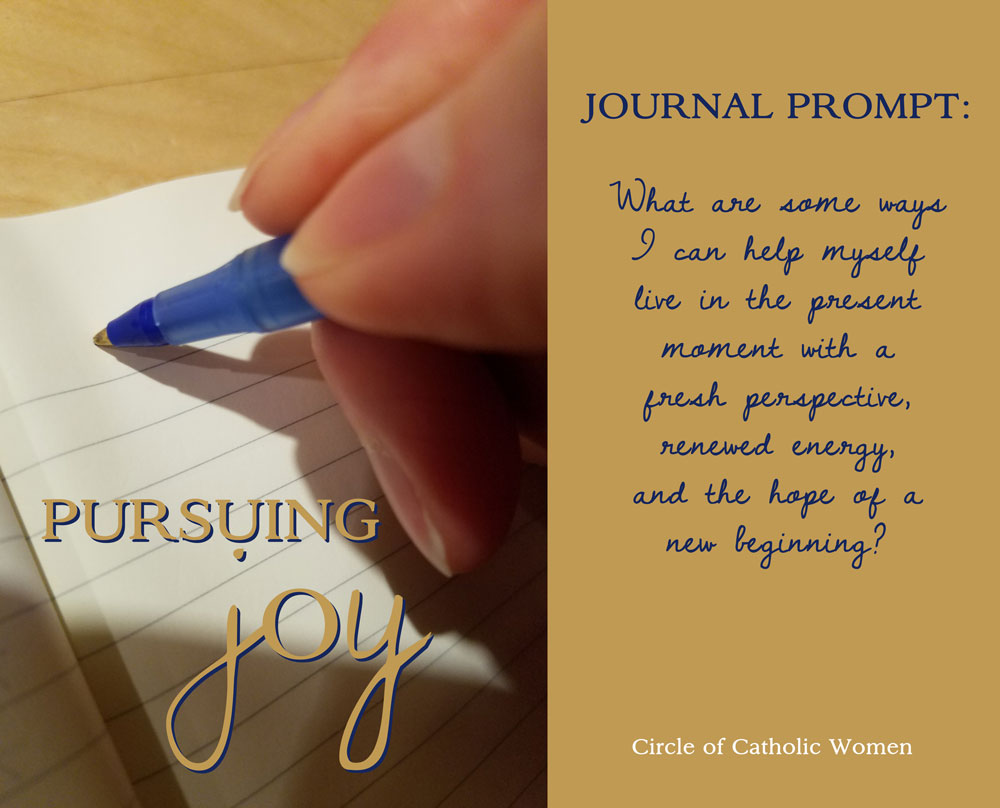 [Photos ©2019 Karen Pavlicin-Fragnito]